The objectives of the Club are:-
Enhancing the image of the Civil Engineer through the organization of major events
Promoting social and sporting activities amongst Civil Engineers and their families
Giving members of the Institution the opportunity for maintaining friendships established during their professional life.
 Information
The Civil Engineers' Club was founded in 1979 by the Institution of Civil Engineers.
The aim of the Civil Engineers' Club is to promote social and sporting activities amongst Civil Engineers and their families, whether working or retired, and to provide an opportunity to meet other Civil Engineers outside their working environment.
The Club is run by a committee made up of a Chair, Vice Chair, Secretary, Treasurer and elected members, generally representing the various Club activities. They are elected annually at the Club's annual general meeting, which is usually held in April.
Current programme
This is shown on our website at:
For further details please contact the Secretary Peter Richardson
secretarycivilengineersclub@gmail.com
Flyer
The Flyer publicises the programme. It is produced at the beginning of each year and circulated to all members. The current Flyer can be downloaded from:
Club Members receive a quarterly email with updates of current Club events on the programme.
The next AGM will be a hybrid meeting at ICE in London on a date to be announced.
Last year's AGM was held at ICE in London on 4 July 2022.
The documents referred to were:
Club activities
The Club runs various events through a number of sections. These cover Bouldering (a new activity), Contract Bridge, Golf, Northern Ireland, Sailing, Singing, Visits and Walking. Each section has a Section Leader and its own web page on this website.
The Club works closely with the ICE's Regions, especially for national ICE events such as the Thomas Telford Golf Tournament. If there are a sufficient number of members in any particular area they can form a unit or branch with their own budget for promotion and administration costs, funded directly by the Club.
As a service to Members, we have a webpage entitled "Register" where you can find the names of all ICE members who have died since July 2017. You will not find this information reported anywhere else.
Who can join?
Any member of the ICE and its staff, along with their spouses and children, can join and take part in any of the Club's activities. The Club also welcomes former ICE Members and others who have professional connections with Civil Engineering. Former ICE Members can now be admitted to membership free of charge. Please contact Peter Richardson if you wish to join.
How much does it cost?
Membership is on a family basis and costs £10.00 per year – Student members are given free membership. The annual subscription is payable on 1st January each year and may be paid by ICE members with their main subscription. As outlined above, Club members also receive a Flyer outlining the coming year's programme and regular emails from Section Leaders and the Secretary containing news of the latest events.
How do I join?
EITHER:
Join online in the MyICE section of the ICE website at
https://www.ice.org.uk/ as follows:
Login to MYICE
Scroll down and click "My Subscriptions"
Scroll down and click "Your ICE journal subscriptions"
Click "Subscribe to New Journals" and tick the "Civil Engineers' Club" box.
OR contact:
Subscriptions Department
One Great George Street
London
SW1P 3AA
Tel: 020 7665 2227
OR email subs@ice.org.uk
For further information please contact Peter Richardson:
mobile: 0770 390 7283
email: secretarycivilengineersclub@gmail.com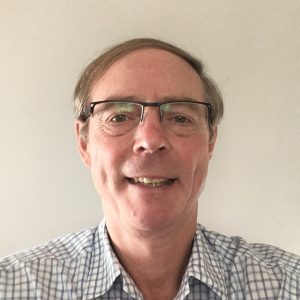 Links:
Institution of Civil Engineers            https://www.ice.org.uk/
ICE Benevolent Fund                      http://www.icebenfund.com/
Civil Engineers' Club constitution    The Civil Engineers' Club constitution, April 2017