Professor David Balmforth is the new Chair of the Civil Engineers' Club
David Balmforth is an independent consultant specialising in flood risk management and urban pollution control. He is a Past President of the Institution of Civil Engineers and until 2020 worked as an Executive Technical Director with the international engineering consultancy Stantec. His more recent work has ranged from the delivery of £multi-million engineering programmes in the water industry, to flood advisory work for municipalities in the UK and overseas, with a particular focus on climate change adaptation. He has worked on the alleviation of flooding and water pollution in London, Auckland and Singapore, and on low carbon solutions to river pollution in the South of England.
David is a member of the UK Government's Roundtable on Property Flood Resilience. In 2016 he was a Specialist Advisor to the UK Government Select Committee Inquiry into the Future of Flood Prevention and a member of the Scientific Advisory Group to the National Flood Resilience Review, and he served as a member of the UK Government Review (Pitt Review) of the 2007 Summer Floods.
David is a Visiting Professor in the Department of Civil and Environmental Engineering at Imperial College London. His research interests are in hydrology, flood risk management, water sensitive urban design, and sustainable infrastructure. David has published over 50 papers, book contributions and industry design guides and in 2016 was awarded the Chartered Institution of Water and Environmental Management's WaPUG Prize for his distinguished service in the field of urban drainage. He is currently a member of the UK's National Infrastructure Commission's expert advisory panel on climate resilience and a member of the Singapore Government's expert panel on coastal protection.
The Club is the events and activities club for civil engineers. We run social and sporting events for ICE members and their family and friends. They are primarily just for fun, but also to give members of the Institution the opportunity for developing and maintaining friendships established in their professional life.
David Balmforth, Chair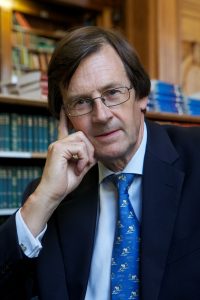 Angus McAvoy, Vice Chair