Jim Workman is the Civil Engineers' Club representative in Northern Ireland. 
The next event will be to the Public Records Office who have kindly agreed for our group to visit their facility at Titanic Quarter on Friday 24th February 2023.
We will meet in their offices at 10.30am and will be given a presentation on the building itself as well as their normal slant on family and local history research.
An early response would be appreciated so please let me know by return email and no later than Friday 10th February 2023 if you will or will not be attending.
Jim Workman
Previous events
Following six successful virtual presentations via ZOOM and hosted by Sam Phillips during Lockdown, thankfully we were able to have our first on site visit since lockdown on Wednesday 21 September 2022.
This was to the almost completed dualling of the A6 from near Londonderry to Dungiven.
My contact was David Porter BEng (Hons) MSc CEng FICE, who facilitated the arrangements with the contractor. David is Director of Engineering, DFI Roads and Rivers and is in charge of this major scheme.
The programme started with a Buffet lunch at the Belfry Hotel close to the project at 12noon. The hotel provided a room for the lunch which was followed by a presentation which included progress photographs.  
There was an introduction to the scheme by David Porter, Director of Engineering for the client and a more detailed presentation by Michael Troughton, Project Director with the joint venture contractor team of Sacyr/Wills Bros/Somague JV for the Contractor. They were assisted by other members of the team delivering this project.
The Construction team then facilitated this on-site visit to the undivided A6 bypass from Drumahoe to Dungiven (A6 d2d). A coach was required for H&S reasons to navigate the areas not available to the public. We stopped at various locations along the route as guided by the Contractor.
A total of 26 attended this well received outing.
Report on Belfast Transport Hub Site Visit, Monday 14 November 2022
Philip Brown, Head of Major Projects with Translink organised and facilitated this site visit to what is an extremely important Transport Development for Northern Ireland. The site is presently the largest Transport Infrastructure Project under construction in Ireland.
The programme was follows: –
10am arrival – tea, coffee & scones
10.15 Welcome by Jim Workman
10.20 Welcome and presentation by Philip & discussion
11.25 Split into groups – PPE and site safety brief
11.30 Group 1 to Busway Bridge Site
          Group 2 to Main works Site
11.45 – 11.50 handover
11.50 – 12.10 Group 2 to Busway Bridge Site
                       Group 1 to Main works Site
12.15 return to offices/debrief/questions
12.30 Lunch
13.15 CEC Thanks to Translink and 6 colleagues who had recently joined the CLUB
The well-organized visit by Translink was much appreciated by all who attended. The site works were mostly underground to-date – Massive piling through the famous Belfast Sleech which covered the complete site as well as the diversion of a major underground river culvert.
There was a sad tinge to the visit as Bob Roulston received an urgent call to the hospital where his wife Pat later passed away that afternoon. Bob and his family appreciated the fact that five of us attended the Memoria service. I have formally written to Bob and his family extending the Club's condolences at this sad time of loss. Pat and Bob were married over sixty years.
Jim Workman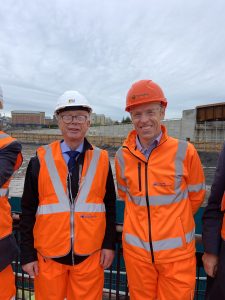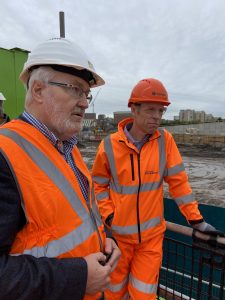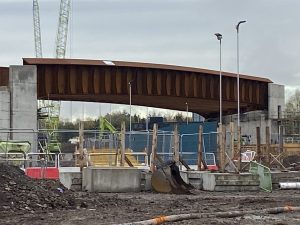 If you wish to know more about events in Northern Ireland or participate in its activities then contact Jim at:
email: jimworkman2001@hotmail.com
(Tel)     028 2586 2344 or
(Mob)   07531 522 331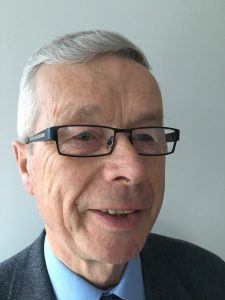 Jim Workman