Jim Workman is the Civil Engineers' Club representative in Northern Ireland.  He has re-started the group and has organised a number of visits to date. Since the start of the Coronavirus pandemic there have been no visits but there have been online meetings as listed below.
18 February 2021    Living with Water Programme – Belfast Paddy Brow
29 April 2021     Celebrating 125 years of the National Trust         Richard Nicholl
Richard Nicholl of the National Trust introduced us to 'Celebrating 125 years of the National Trust'. Richard is from Northern Ireland and has recently been appointed to be the Trusts Chief Civil and Structural Engineer for the Mainland as well as NI.
Planned Visit to Scotland
Unfortunately, this has had to be postponed probably until 2022. I have recently spoken to the Coach Operator who is not expecting to be able to operate to Scotland for the rest of this year. There is the additional problem of obtaining bulk hotel bookings because of the success of the Staycation initiative.
I plan contacting the NI membership to solicit ideas for local activities when social distancing is eased.
Jim Workman
01 July, 2021
If you wish to know more about events in Northern Ireland or participate in its activities then please contact Jim at:
email: [email protected]
(Tel)     028 2586 2344 or
(Mob)   07531 522 331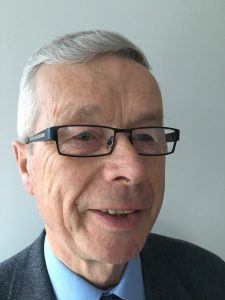 Jim Workman