Civil Engineers' Club – Chair's overview
The Club is the events and activities club for civil engineers. We run social and sporting events for ICE members and their family and friends. They are primarily just for fun, but also to give members of the Institution the opportunity for developing and maintaining friendships established in their professional life.
At just £10 per year – payable through the ICE membership renewal process by joining online in the MyICE section of the ICE website at https://www.ice.org.uk/  Go to Membership Subscriptions and then to "Subscribe to New Journals" where there is a box which says "Civil Engineers' Club" and tick the box. You can always contact the Subscriptions Department, One Great George Street, London, SW1P 3AA, 020 7665 2227  or email [email protected] – it seems to me to be great value. Like so many areas of life, including the Institution itself, it is one of those activities where it really is true that the more you put in the more you get out of it.
There are already seven activity areas – Contract Bridge, Golf, Northern Ireland, Sailing, Singing, Visits and Walking – and members are encouraged to try activities they have not yet taken part in. See this year's activities at
And should you have a suggestion for a further section to match your need or preference, the Committee is very content to consider suggestions for additional sections, especially if they come with a volunteer to organise the activity!
Tim Broyd, Chairman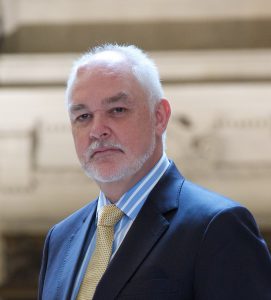 Angus McAvoy, Vice Chairman