Many of the Regions and Branches of the Institution run social and competitive golf during the year. However, The Thomas Telford Trophy is the highlight of the Golf Section year – it is an annual competition between teams of four players from each of the Regions/Branches of the Institution. The first Thomas Telford Trophy was held at Wentworth Golf Club in 1986, when Sir William Francis, then chairman of the Civil Engineers' Club and of Thomas Telford Ltd, presented the cup to the winning Yorkshire team.
ICE London Region had the privilege of hosting the 35th Thomas Telford Trophy at West Hill Golf Club on 5th and 6th September 2021. It was a particular pleasure to welcome the players to West Hill after the enforced cancellation in 2020 due to Covid-19.
The team from Northern Ireland (Stuart McQueen, Edward Bill, Jonny McIlwaine and Ben Adair) rose to the challenge of West Hill with excellent scores in each round and won the Thomas Telford Trophy with a total of 226 points.
For a report of the day please click on the link below.
NOTE CHANGE OF DATE:
West of Scotland will now be hosting TTT2022 at Glasgow Gailes Golf Club on 28th and 29 August 2022 as detailed on the (revised) flyer:
For details of your Region/Branch Team Organiser contact the Golf Secretary:
Martyn Taylor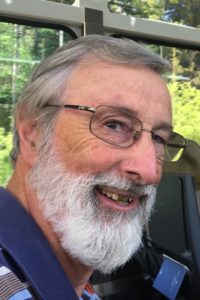 Tel: (01444) 484306
Email: [email protected]
A full list of previous venues and winners is as follows:-
Date – Venue – Winning Region/Local Association
2021 West Hill – Northern Ireland
2020  Not played – Covid-19
2019  Hilton Templepatrick – North East
2018  Hollinwell – North East
2017  Pannal – Northern Ireland
2016  Hillside – Northern Ireland
2015  Forest of Arden – North East
2014  Gullane – North East
2013  Royal Cinque Ports – West Midlands
2012  Remedy Oak – West of Scotland
2011  Western Gailes – South East
2010  Slaley Hall – North East
2009  Twenty Ten, Celtic Manor – North East
2008  Royal Ashdown Forest – North East
2007  Royal Portrush – Northern Ireland
2006  Moor Allerton – London
2005  Woodhall Spa – East Midlands
2004  Moor Park – Yorkshire
2003  Royal St. Georges – East Midlands
2002  Blairgowrie – North Western
2001  Prestwick – Glasgow & West of Scotland
2000  Gog Magog – Edinburgh & East of Scotland
1999  Bowood – Glasgow & West of Scotland
1998  Ganton – North Western
1997  Royal Birkdale – Yorkshire
1996  Brancepeth Castle – Yorkshire
1995  East Sussex National – North Western
1994  Dalmahoy – London
1993  Betchworth – Southern
1992  Royal Porthcawl – Edinburgh & East of Scotland
1991  Royal Portrush – South Wales
1990  Walsall – Midlands
1989  Royal Troon – Midlands
1988  Royal Lytham & St. Annes – North Western
1987  Moortown – North Western
1986  Wentworth – Yorkshire